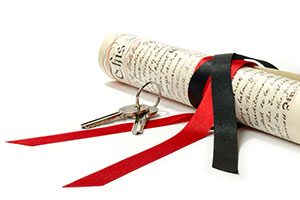 If you are looking at buying real estate in Krabi then speak to our lawyers first with regards to the classification of land and the use of title deeds in Thailand. Not all land in Krabi can be sold. Buying land in Thailand that is totally freehold land requires what is called a Chanote or Nor Sor 4.
This is the only type of title deed that most people want. There is also a Nor Sor 3 Gor title deed however this title deed shows that it is still awaiting a full title deed. The Chanote has to be measured and the boundaries set by the Thai Land Department before it can be sold or transferred. The Nor Sor 3 Gor title deed can be sold and transferred while it awaits to be classified as a Chanote.
The Nor Sor 3 (note not Nor Sor 3 Gor) is at the bottom fo the title deed list with regards to transfers and sale. This land still has to be measured as it does not have exact boundaries and it is a floating map with no marking as yet. This can however be upgraded to a Nor Sor 3 Gor and then upgraded again to a full Chanote title deed. Speak to our real estate attorney in Krabi about the upgrade process and procedures to upgrade the title deeds.
The final title deed is a Por Bor Tor 6 title deed. This land you cannot sell or for that matter build on the land. Many land scams involve this title deed and many have lost their investment by not having a qualified real estate lawyer view the title deed. Before you buy any form of real estate in Thailand or Krabi for that matter always speak to a real estate lawyer in Krabi or anywhere in Thailand. With offices in all the major tourist cities of Thailand we at Law Firm are best able to assist you with title deed searches and advice.